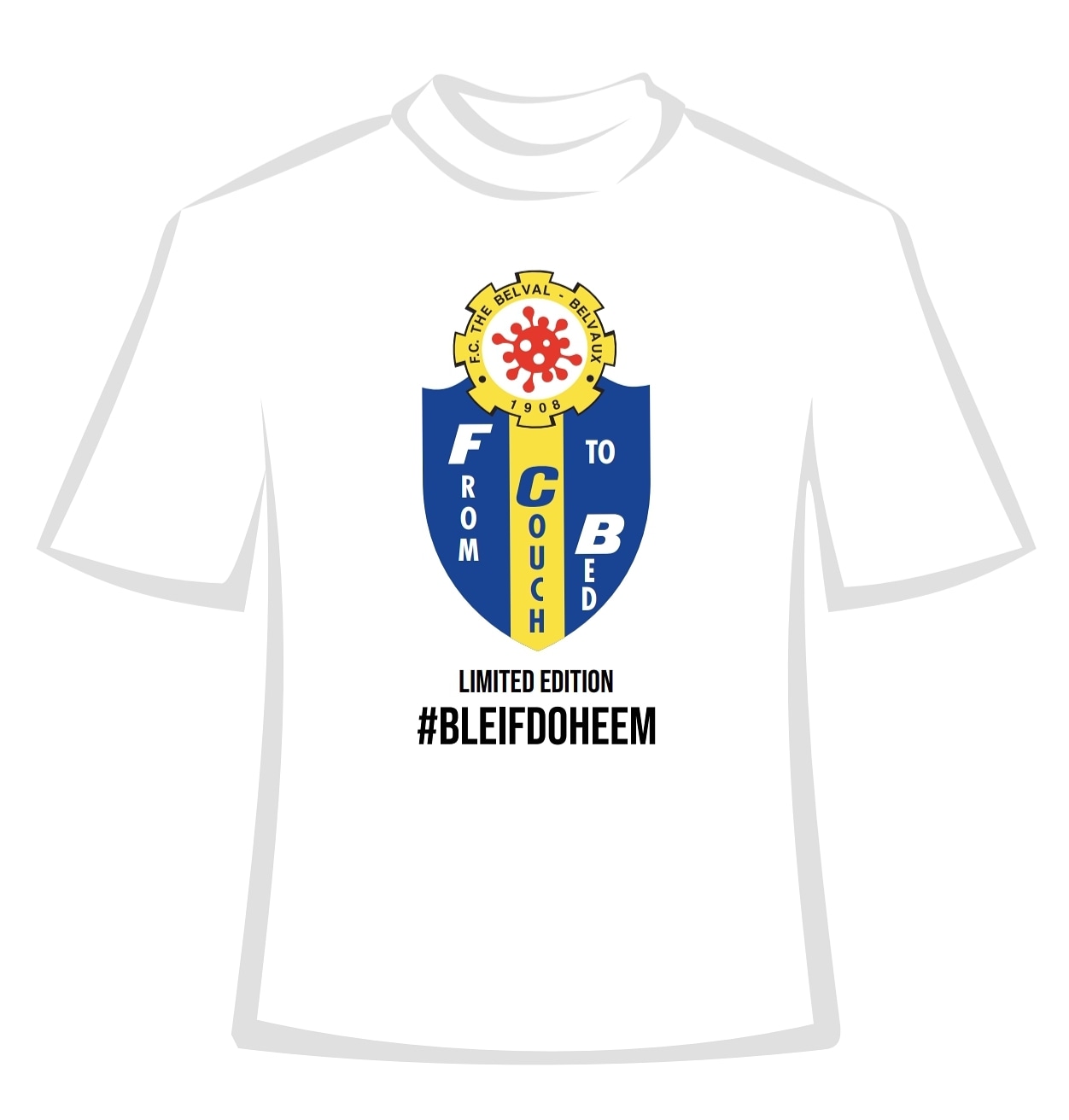 Le FC The Belval dit merci et veut soutenir ces héros
Pour soutenir les héros du secteur hospitalier, notre club a créé un T-Shirt (limited edition) pour mise en vente.
Pour chaque T-Shirt vendu, le FC The Belval Belvaux fait un don de 5€ au personnel du secteur hospitalier.
De cette façon, notre club souhaite remercier ces héros du quotidien dans ces temps difficiles.
Prix de vente du T-Shirt en couleur blanche: 18€ 
(toutes tailles disponibles, enfants et adultes) – frais d'envoi inclus
Si vous êtes intéressés, merci de nous faire un virement ou digicash au numéro
621 268 941
(Kevin Gros) avec les données suivantes:
- Prénom et nom
- Tshirt avec votre taille souhaitée
- adresse de livraison si vous souhaitez un envoi par voie postale
Les coordonnées bancaires sont:
Nom : FC The Belval Belvaux
Vous pouvez aussi envoyer un mail à l'adresse suivante : fcthebelval@gmail.com avec vos coordonnées
ou 
via Facebook https://www.facebook.com/fcthebelval/
ou
via Whatsapp : Capitano Paolo alias Paul Hoffmann (
621 164 041
)